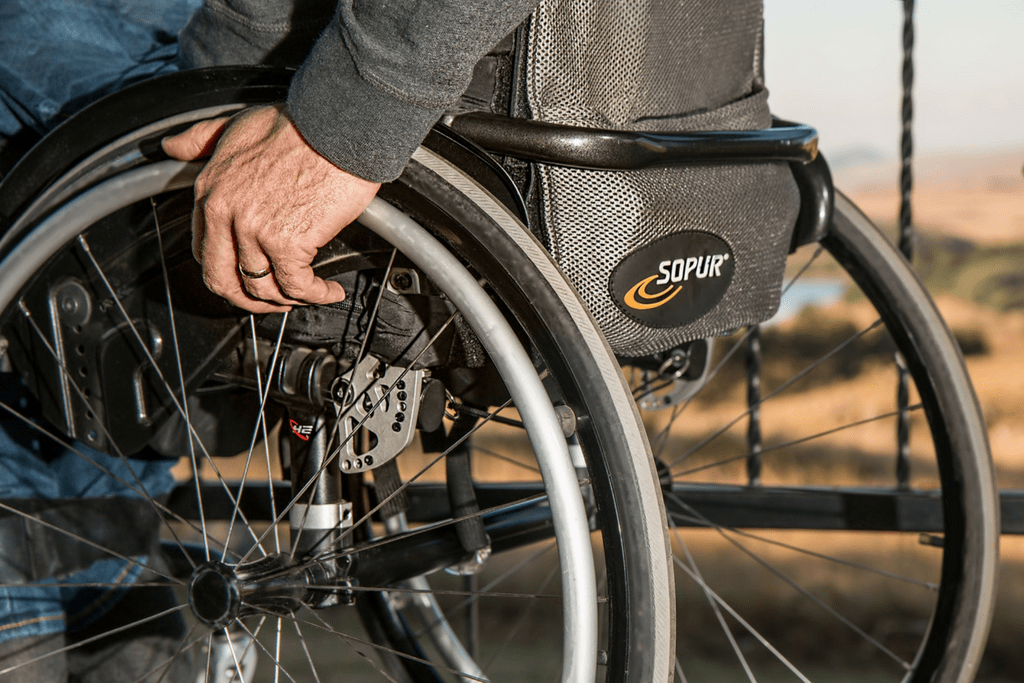 Top isometric chair exercises for people living with a disability
Getting in better physical condition is a challenge for anyone. Keeping fit is especially challenging for those living with a physical limitation, limited mobility, or a disability. An isometric workout program may be the solution for anyone looking for wheelchair exercises, physical therapy exercises, and limited mobility exercises. Isometrics are also effective exercises for other conditions such as cerebral palsy, motor disorders, stroke victims, obesity, fibromyalgia, rheumatoid arthritis, visual impairment, injuries, and anything that limits your physical abilities.
Isometrics exercises are perfect for anyone living with a disability. Here's why:
You can do isometric exercises in your own home
Isometrics are zero-impact
Isometrics make great chair exercises
Isometrics require no expensive equipment or gym memberships
Isometrics can be done anywhere, anytime
Isometrics increase strength, improve flexibility, balance, and increase your endurance and cardiovascular health
The core concept of isometrics is simple. You contract muscles and hold them (static muscle contraction). You use the resistance of your own body and your body's weight as your personal "exercise machine." The only thing you need to exercise other than your body is motivation!
Don't believe us? Let us prove it to you. Here are just a few isometric exercises you can try that will make you a believer.
Seated Chair Exercises
Seated exercises can be done by just about anyone, but we encourage you not to limit yourself to seated exercises unless you have no other choice. Here are a few seated isometric chair exercises to get you started.
Breathing: Yep, just breathing, but with a slight variation. Sit straight up as possible. Take in a deep breath. Now, tighten your abdominal muscles as hard as you can. Count to ten. Release the air. Do this 10 times. A little out of breath now?
Chair lifts: Sit upright in a chair (or wheelchair). Bend your elbows and position your hands directly under your shoulders. Push yourself up an inch or two out of your seat. Even if you can't push yourself up, just push hard. Hold it for 10 seconds. Lower yourself back down. Do this 10 times (if you can).
For chair lifts, the angle of your arms makes a difference. Try it at a 45-degree angle, then 90 degrees, then 120 degrees. Feel the difference?
Easy Peasy Lemon Squeezy: You can do this one even while lying down. Put your palms together directly in front of your chest and lock your fingers. Push your hands together as hard as you can for 10 seconds. Then, keeping your hands locked together, try and pull them apart for 10 seconds. Do this 10 times. Not so easy, right?
 Arm Wrestle Yourself: Put your right arm across your body, palm up. Put your left hand on top of your right hand. Push down. Your right bicep works to keep your right arm from dropping. Your left tricep works to push the right arm down. Hold this for 10 seconds, then repeat on the other side. And the winner is…You!
You'll be surprised at how many exercises can be done while seated or lying prone.
Limited Mobility Exercises
If you have limited mobility and have the ability to walk, we encourage you to do so. This is one of the best exercises for people with limited mobility, and while it's not an isometric exercise, it's great for your heart health and building your endurance.
Stand Up and Put 'em Up: Stand up straight and tall. Cross your right foot over the left without twisting your hips. Place your right palm against your right hip. Slowly sweep your left hand out to the side and above your head as high as you can stretch. Lean over to the right. You'll feel the stretch. Hold this for 10 seconds, while breathing deeply. Do this on the other side.
Squeeze Yourself: Your body is a personal gym just waiting to be used for your personal gain. Stand up tall and contract your glutes and thighs. Hold it for 10 second, relax for 10, then repeat 10 times. Next, tighten your abdominal muscles as if someone were about to punch you in the stomach. Hold for 10, rest for 10, repeat for 10. You get the idea.
Standing Wall Plank: Stand a little less than an arm's length from a stable wall, with your feet shoulder width apart. Reach out with your palms against the wall, as if you're doing a standing push-up against the wall. At various stages during this standing push-up, hold your position for 10 seconds. This works your core, biceps and triceps.
Squats: If your disability limits your lower or upper body too much, you shouldn't try this exercise without assistance (or at all). Squats are one of the best exercises you can do if done properly. Stand with your feet a little wider than your shoulders. Align your hips over your knees and your knees over your ankles. Stand up straight. No slouching! Put your arms out straight in front of you, palms down. Take a deep breath and slowly bend your knees. As you lower yourself, keep sticking your butt out, keep your chest and shoulders straight and your head facing forward. The best squats are the deepest your mobility allows, ideally with your hips below your knees.
Slowly raise back up, stop halfway up and hold it for 10 seconds. Repeat this 5 times or until you can't safely do another squat.
Forearm Plank: For this exercise, don't do it without assistance if your disability is too limiting. Start by positioning your body face down on the floor, with your forearms on the floor, so you're supporting your body in a push-up position. Tighten your abs and hold this position for 10 seconds. This works your core, both front and back.
There are dozens more isometric exercises you can try. Mix it up. Work out different parts of your body. In a few weeks, you will see a noticeable gain in your strength, flexibility, and mobility.
Isometrics Work!
Isometric exercise is one of the ideal physical activities for people with disabilities whether it's limited mobility or chair exercises. To enhance your workouts and make them fun, efficient and even more effective, try the Activ5 portable isometric-based strength training device and coaching app. Activ5 features over 100 gym-based exercises and each takes less than 5 minutes. The smartphone app calibrates to your physical abilities, teaches you the exercises, and tracks your progress. It even has games you can play, using the Acti5 device as a controller.
Obviously, any exercise will need to be adjusted to suit your specific abilities, but even doing these isometrics once, you will feel it working. In less time than you thought possible, you will increase your strength, endurance, mobility, agility, flexibility, and lose some weight too! Make sure you consult with your physician before starting any exercise routine. Get started today!